|- | rowspan="2" |Upload File:Dylan-body-of-proof.jpg | style="font-size:110%; | Skin and Bones ||Writer: Missing writer ||Director: Missing director ||Missing airdate ||#Missing |- |colspan="5" style="background-color:#FFF;" |Skin and Bones is the seventh episode of Season 3 of Body of Proof Skin and Bones is seventh episode of Season 3 of Body of Proof.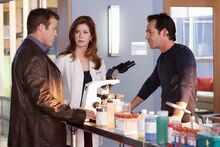 Background
Edit
During a murder investigation, a man goes into a rage and bites Tommy. When a man in a similar state attacks a city bus patron, Megan turns to the new health commissioner Charlie Stafford (Luke Perry reprising his season 2 role), for help uncovering the truth behind strange rabies cases. Tommy meets him as a rival, and Megan is enjoying it.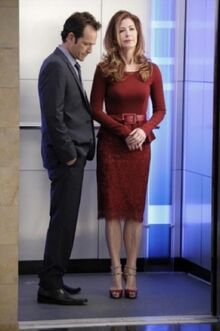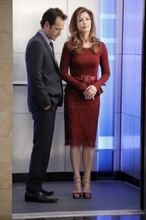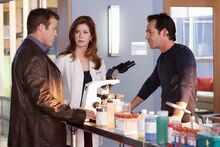 Ad blocker interference detected!
Wikia is a free-to-use site that makes money from advertising. We have a modified experience for viewers using ad blockers

Wikia is not accessible if you've made further modifications. Remove the custom ad blocker rule(s) and the page will load as expected.